Trade News
Each day TFO Canada publishes a sample of trade news on the Canadian import market along with any new, updated or changed regulations and legislations regarding international trade; countries in which TFO Canada offers services and on the export sectors which it promotes.
How much will Amazon move the needle on last-mile logistics?
Monday, July 09, 2018 > 10:17:22
Tweet this
SUPPLYCHAINDIVE

Published on July 3, 2018
The e-commerce giant could introduce both competition and relief to UPS and FedEx — and that's just the tip of the iceberg.

News of Amazon recruiting small businesses with "little to no logistics experience" for last-mile delivery services threw the news media and stock market into a tizzy.

The e-commerce giant announced its plan Thursday to provide entrepreneurs with Amazon-branded uniforms and delivery vans along with thousands of dollars in reimbursement to fulfill last-mile deliveries, citing high consumer demand and strained capacity.

A dramatic headline by the Associated Press read "Move Over UPS Truck: Amazon Delivery Vans to Hit the Street," and share prices for both UPS and FedEx tumbled after Amazon's announcement.

Crazy and irrational is how Beth Davis-Sramek, associate professor of supply chain management at Auburn University, described the stock market's reaction to Amazon's foray into last-mile logistics.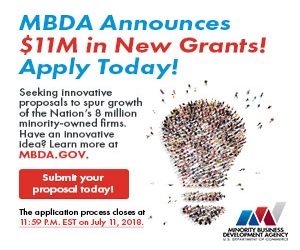 "Amazon is such a giant, and the growth has been so phenomenal that I think there is some kind of genuine fear that they just have the ability to move the needle more than they really can," she told Supply Chain Dive in an interview.

But just how much will Amazon move the needle on the logistics industry

Amazon will introduce some competition …

Logistics and delivery is "incredibly resource intensive," Davis-Sramek said. "It requires tremendous assets and capabilities that most firms don't have," making it difficult for other players to make a splash in the logistics industry.

Enter Amazon.

"I'm thrilled that someone is going to enter the market and level the playing field," Brandon Stallard, CEO of TPS Logistics, told Supply Chain Dive.

UPS and FedEx have increased their rates several times, without competitors to keep the prices in check. "Spot market rates have been sky-high for months," Haley O'Donnell, analyst at Armstrong & Associates, said. "That's hit the bottom line for shippers."

If Amazon can keep its delivery rates low, it will make itself an attractive service to shippers grappling with high logistics costs. "This new Delivery Service Program could definitely take a bite out of UPS, FedEx and USPS business," said Eric Flicker, director of operations and supply chain at CL Apparel Marketing.

… but not that much competition

UPS and FedEx have remained at the forefront of logistics in the U.S. for decades, enjoying a near duopoly without much disruption. The big logistics players hold an edge over Amazon with size, scope, scale and maturity of infrastructure.

Amazon's program only takes aim at the last mile, while carriers "can provide a wide array of service both nationally and internationally," said Steve Tracey, executive director for the Center for Supply Chain Research at Penn State University.

Amazon is "never going to be able to set up a system that will compete with FedEx and UPS," Davis-Sramek said. The 3PLs "will still be part of that supply chain even if they're not doing last-mile delivery."

An analysis from Moody's predicts it could take some time for Amazon to scale up its contractor delivery network to the desired level. In the meantime, many of its deliveries will continue to flow through UPS, FedEx and USPS.
Credit: Shefali Kapadia / Supply Chain Dive, data from Moody's

In addition, "any attempt to vie for UPS and FedEx's non-Amazon delivery volumes would be a likely nonstarter because it would require rival retailers to share customer information with Amazon," Moody's noted.

On the whole, analysts largely agree Amazon's move is more about controlling its own last-mile costs – not "an offensive move against the parcel giants," O'Donnell said. "I still don't see this as a threat to UPS or FedEx at the moment."

UPS and FedEx may get some much needed relief

With Amazon in the game, package volumes would be shuffled around and redistributed between the various 3PLs.

This could be viewed as a disadvantage to carriers – fewer packages translates to less revenue. "There's no upside to UPS whatsoever," Stallard said.

But from a parcel-half-full perspective, "this program would offer another option … when the volume shipped exceeds what can be supported by UPS and FedEx," David Wedekind, senior director or global operations at Envista, said.

Amazon is trying "to sell the new program as an issue of common carriers like UPS, USPS and FedEx being able to keep up with growing demands," Flicker said.

When the holiday season rolls out, package volumes skyrocket, straining capacity for logistics providers to get deliveries out on time.

"During peak seasons this takes pressure off of the traditional providers to ramp-up capacities rapidly (and temporarily)," Tracey said. "In that respect the traditional providers might welcome the pressure valve."

Amazon could kick consumer-centric, tech savvy operations into high gear

While both FedEx and UPS have made investments in technology and innovation, the logistics industry is infamous for being stuck in the 20th century.

Enter Amazon (again).

"Amazon is famous for adding smart technology and analytics to every aspect of business," Steven Eppinger, professor of management science and innovation at MIT Sloan, said.

"Trying to organize, design and run a transportation network is incredibly difficult. But if anybody can do it, it's Amazon."

Beth Davis-Sramek

Associate Professor of Supply Chain Management at Auburn University,

Consumer expectations for deliveries are getting shorter, with Amazon raising the bar for next day or same day deliveries.

If Amazon's delivery service can fulfill orders in record time, "it could continue to ramp up pressure on incumbents to try and accomplish the same level of performance," said Pete Guarraia, head of global supply chain practice at Bain & Company.

With impact on UPS largely believed to be minimal – or even positive – "UPS might brush this off, but that's a mistake," Stallard said. "I hope they react, get more competitive and more customer centric."

The logistics industry (and everyone else) will watch for Amazon's next move

Amazon's latest delivery program is not its first attempt to gain more control over its logistics, and it's unlikely it will be the last.

"Amazon seems to be on the cusp of making more major moves into logistics. We wouldn't be at all surprised to hear more big announcements this year," O'Donnell said. "This could be the tip of the iceberg."

Amazon continues to move quickly in developing its only capabilities, Wedekind said, and "underscores the importance of transportation in a rapidly changing marketplace."

If Amazon's program is successful in the long run, the e-commerce giant will have lowered the barrier to entry into the logistics industry, said Fab Brasca, GVP solution strategy, supply chain execution at JDA Software.

Most analysts agree, Amazon's program is a good idea, and while it may have a bumpy start, it shows promise in the long term.

"If this were anybody else, I would say it would be disastrous," Davis-Sramek said. "Trying to organize, design and run a transportation network is incredibly difficult. But if anybody can do it, it's Amazon."
Archives
2021
2020