Trade Events
TOURISM. LEISURE. HOTELS 2019 Moldova
Tweet this
Start Date: February 2, 2018, 09:00
End Date: February 10, 2019, 16:00
Event Contact: Svetlana Ghelan,
For More Information: http://www.tourism.moldexpo.md/en/
Description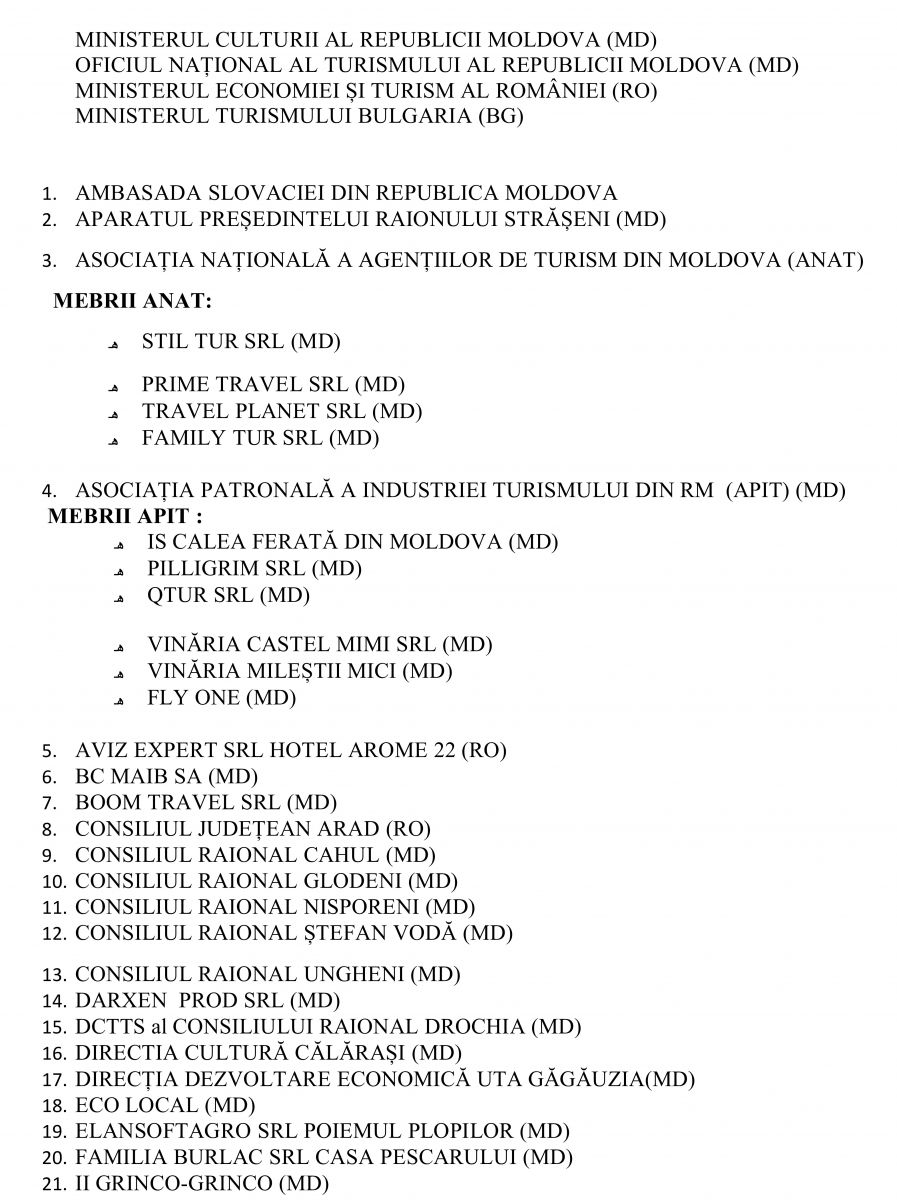 The International specialized exhibition Tourism.Leisure.Hotels is the only exhibition in Moldova dedicated to the tourism industry. It is the only place where all information related to the industry, proposals and demands for certain types of products and services are presented in a concentrated form.
Tourism.Leisure.Hotels is a solid platform for business communication, it is here that the players of the tourism market announce their news at the beginning of the vacation season: new programs, prices, destinations.
You are invited to the exhibition to meet with professionals of the Moldova tourist industry that have the maximum amount of information on the trends in the market. More than that: Tourism. Leisure. Hotels is aiming to assist companies in the effective launch of new proposals and innovative technologies in the field. To give exhibitors the opportunity to communicate directly with their target audience (tour operators, travel agencies, both domestic and foreign, potential buyers) is the ultimate goal ofTourism.Leisure.Hotel.
For more information contact:
Svetlana Ghelan,
Project Coordinator
Tel: (+ 373 22) 81-04-10
Tel./fax: (+ 373 22) 81-04-03
GSM: (+ 373) 69 328 257
E-mail: ghelan@moldexpo.md